What is Embroidery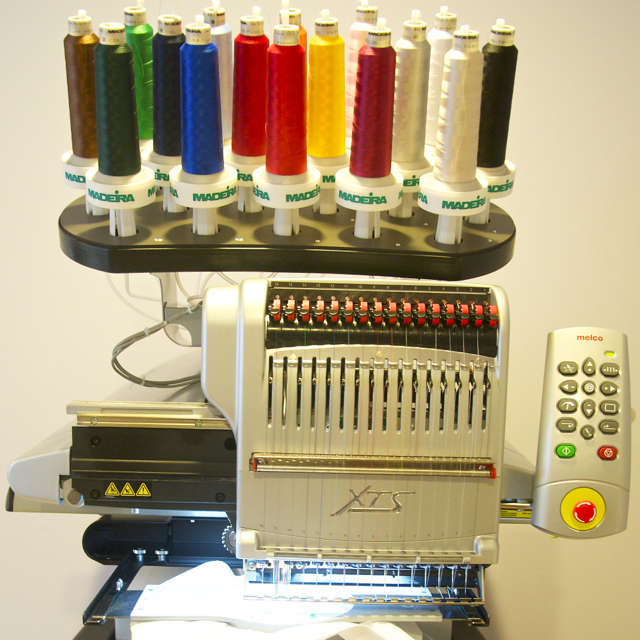 Embroidery is creating a design with thread. Today's modern embroidery machines lets the designer have lots of options when creating a piece of art.
It all starts with digitizing. Digitizing is the process of turning a logo or piece of artwork into a stitch pattern. Once this is created it is sent to the machine or stored as a file to be used later.
The machine can be set up for small logos, large jacket back, hats, bags and more. Most machine handle large variation in thread color, this particular machine has 16 different color threads loaded onto it.
Ink13 offers custom embroidered logo apparel including shirts, hats, jackets, bags, t-shirts, sweatshirts, sports uniforms, and corporate apparel.
All embroidery is done in house, just like our screen printing and promotional printing, making Ink13 a one stop shop.
Our artists also do their own digitizing of your logo so we can guide you through any artwork decisions that will work best.
We also work with a custom sewing shop if you are interested in custom pillow, bedding or drapes with embroidery. The Sewing Loft of Avon does exceptional work and is highly recommended.