What is Screen Printing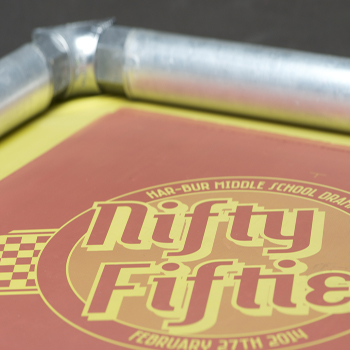 Basically, screen printing is the process of forcing ink through a design in a fine mesh screen. Each color gets its own screen and the full design is formed when all the colors are down on the garment.
Ink13 offers screen printing on apparel ranges from T shirts to sweat shirts and hoodies
. Let us create quality looking apparel that people want to wear. The more people that wear your shirts, the more free advertising for you! We offer 1 – 6 color designs, spot color or full process, standard plastisol ink or specialty inks. Pantone color matching available.
We do lots of screen printing on athletic apparel at Ink13. Team apparel can range from cotton T shirts, uniforms, to dry weave jerseys. These garments can also be customized with the players individual name and number on the back. Also available are sweats, hats, bags, shorts, pants and outerwear.